Re-prise
110 photos de Heïdi Specker, 2015


I asked myself if and how it would be possible to use the impressive, exemplary concept of layout as a theme, without simply copying Ci-contre or Moi Wer. Out of sheer respect for him, I was afraid of being trapped inside a framework of references. Nevertheless, the only response was to do precisely this. I made a copy, exactly reproducing the size of the images, their placement and reconstruct the typography of the title. Re-prise presents Ci-contre once again, but through my images.



Pinakothek der Moderne 2015
Verlag Ann Und Jürgen Wilde
Pages of
RE-PRISE
and
CI-CONTRE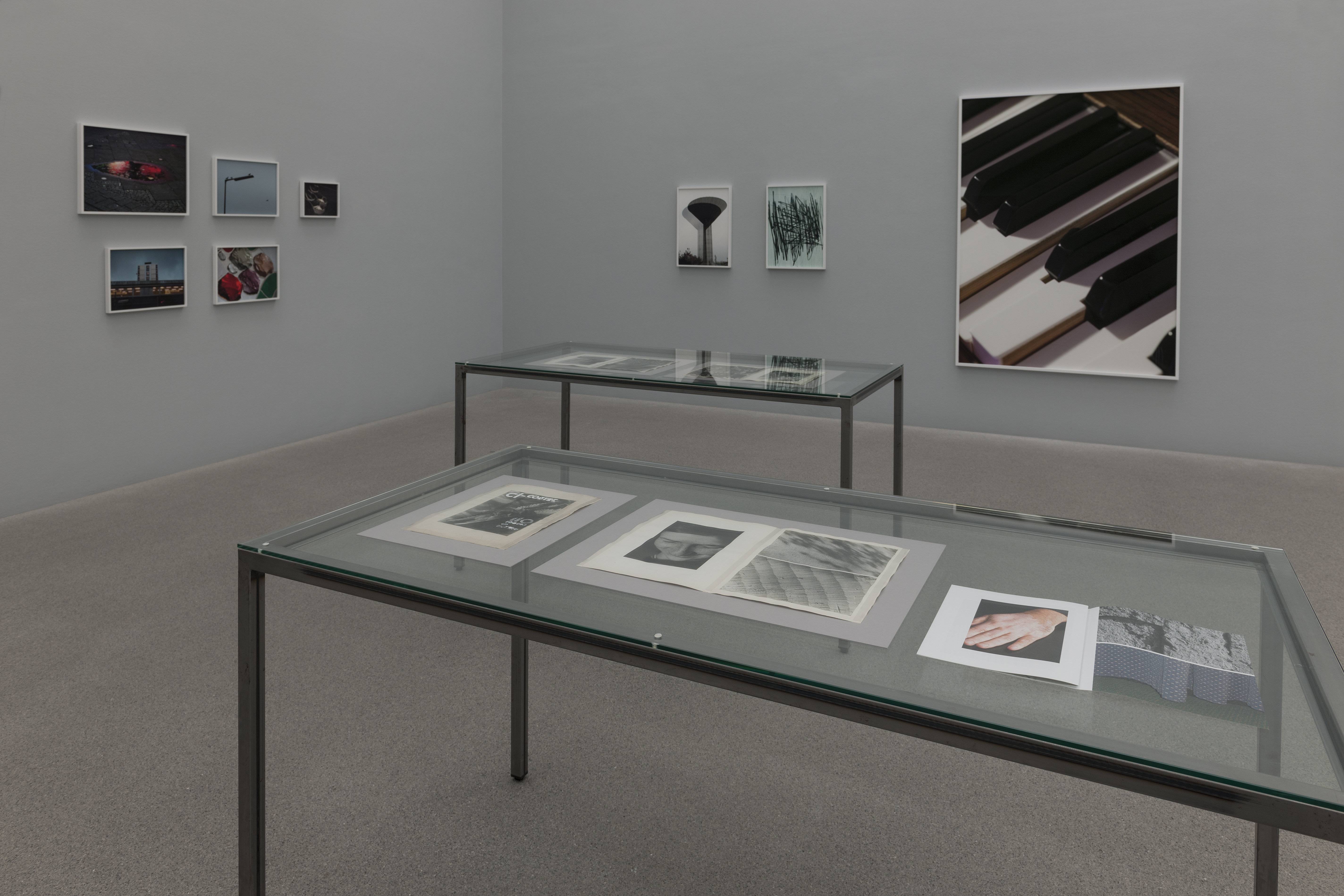 ©Pinakothek der Moderne
Heidi Specker's Re-prise is a reorchestration of Moï Wer's draft design for the book Ci-Contre. It is a superimposed layering of time – an echo, a mirror of illusory images. After finishing his studies at the Bauhaus Dessau at the beginning of the 1930s, the Lithuanian photographer Moshe Raviv Vorobeichic (Moï Wer) went to Paris, where he produced a maquette with 110 black-and-white photographs on forty-one double pages. In the process, he experimented with a dynamic layout to allow the images to communicate with one another. Specker has used Ci-Contre as a template for her work, giving a contemporary feel to the pictures by adding light and colour in order to impart an alien quality to golden shoes, red puddles, or grey concrete. Some of the double spreads create the impression that one is looking at the streaming images of a film. "The way Ci-Contre manifests in Re-prise is a natural result of the editing process." The book is published to coincide with the exhibition Reprise, jointly presented by the Pinakothek der Moderne and the Ann and Jürgen Wilde Foundation, Munich, which runs from 16 October 2015 until 6 March 2016.
Spector Books, 2016
Pages of RE-PRISE and CI-CONTRE
Pages of RE-PRISE and CI-CONTRE

©Pinakothek der Moderne



Pages of RE-PRISE and CI-CONTRE
Pages of RE-PRISE and CI-CONTRE

Pfütze, 2015, Digital Fine-art Print, 50 x 67 cm






Pages of RE-PRISE and CI-CONTRE



RE-PRISE, 110 photos de Heidi Specker
29,5 x 22 cm, 48 pages, 110 color images, English and German text
Spector Books
ISBN 9783959050647

CI-CONTRE, 110 photos de Moï Wer
29,5 x 22 cm, 48 pages, 110 black-and-white images, French text
ISBN 9783000148095